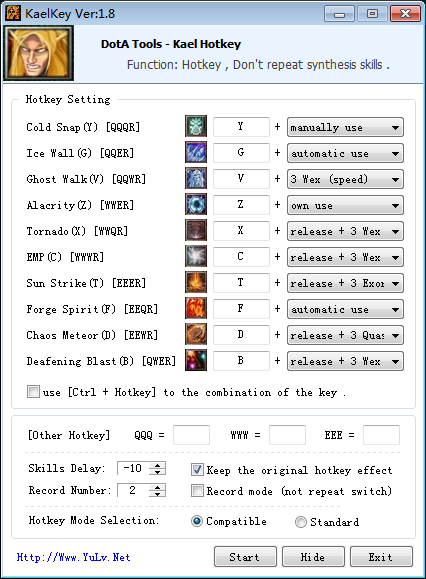 Function introduction:
1° key -> switch method ball / switching skills / release skills
2° key -> release skills to switch to 3 wex / 3 exort / 3 quas
3° key for yourself or others used the skills.
4° support more key tool while operation change, and mutual influence.
5° support key combination, can effectively avoid repetition of the extra operation switch skills.
1.9 New: Increased set of notes and hints.
DotA KaelKey can let you better control a variety of skills, strong a key operational efficiency is higher.
[Trebuie sa fiti inscris si conectat pentru a vedea acest link]